Safety Needles & Conventional Syringes with Safety Needle Combinations
Allison Medical's CarePoint Safety product line was developed to reduce accidental needle stick injuries by keeping both patient and healthcare worker protected once the shield is engaged covering the needle.
CarePoint Safety Needles are designed with an easy 3-way activation system to help prevent further contact with the needle. CarePoint Safety syringes are comprised of a graduated syringe barrel with a Luer lock and Luer Slip adapter, a piston and piston rod.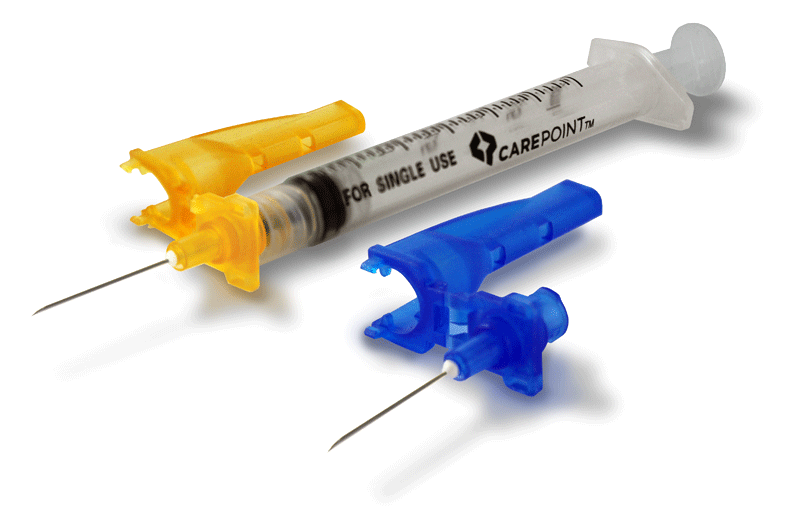 Why choose CarePoint Safety Needles and Combos?
CarePoint Safety Needle is a hinged safety device designed to help protect healthcare workers and patients from exposure to needle-stick injuries.
The integrated safety shield is activated using a thumb, fore finger, or hard surface. An audible and tactile click indicates the safety device has been engaged.
SureComfort Safety Pen Needles
Delivering Quality and Comfort
Allison Medical's SureComfort Safety pen needles advance the users control and comfort. This high quality universal design is the premier in "Passive/Automatic" safety systems. Available in two sizes for your needs.
Where to Buy CarePoint Precision Product Lines?
For more information on these product lines, please contact us at
Allison Medical 1-800-886-1618
or contact us here